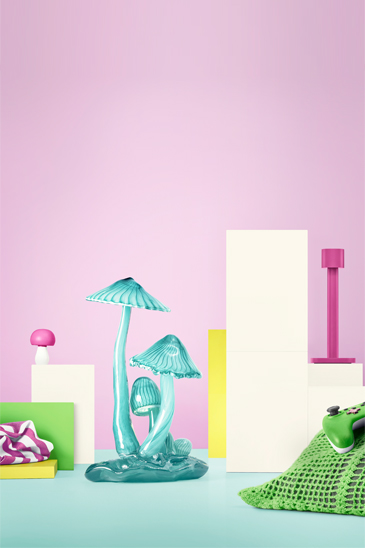 STORA TRENDDAGEN
TRENDER, INREDNING OCH LIFESTYLE – OCH MED ÅRETS FÄRGER
Välkommen till årets största trendaktivitet!
Trendstefan, Sveriges främsta trendspanare, ger dig årets viktigaste trender inom lifestyle, design och beteenden. Vad kommer vi göra till helgen? Hur firar vi att någon bytt jobb? Vad blir "årets krukväxt"? Hur kommer vi konsumera? Och hur kommer designen till slut att se ut? I analysen djupdyker vi i trenderna för 2024.
Stora Trenddagen genomförs fysiskt den 25 januari på Historiska museet och för tredje året i rad i samarbete med NCS Colour, företaget bakom NCS Systemet. Biljettpriset inkluderar antingen lunch eller ett glas med mingel. I priset ingår dessutom nya färgkartan med trendfärgerna för 2024, som Trendstefan gjort tillsammans med NCS Colour.
Publiken på Stora Trenddagen är yrkesverksamma i designindustrin, dvs inredare, arkitekter, designer, producenter, formgivare men även journalister, stylister, marknadschefer och nyfiken allmänhet. En digital engelskspråkig version släpps samma dag.
Välkommen den 25 januari.
TRENDS, INTERIORS AND LIFESTYLE – WITH THE COLOURS OF THE YEAR
Welcome to the annual trend event!
Trendstefan, Sweden's number one trend scout, gives you the most important trends of the year in lifestyle, design and behaviour.
What are we doing the upcoming weekend? How do we celebrate that someone has changed career? What will be "house plant of the year"? What will consumerism and retail look like? And what will the design look like? This is the analysis for the trends 2024.
Stora Trenddagen happens on January 25 both physically and digitally and for the third time, in collaboration with NCS Colour, the company of the NCS System. Ticket price includes the colour fan deck for 2024 produced together with NCS Colour.
The audience for Stora Trenddagen consists of professionals in the design industry such as interior designers, architects, producers, designers but also journalists, stylists, marketing managers and a curious common crowd.
Welcome on the 25th of January.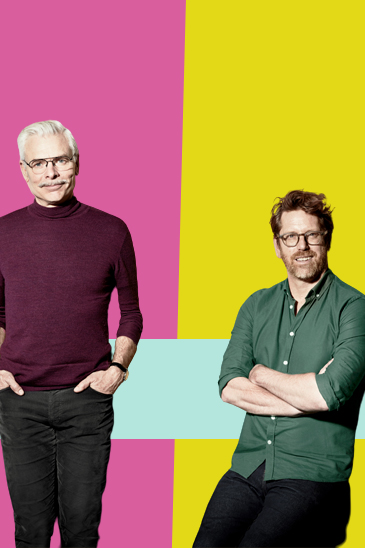 Speakers
TRENDSTEFAN
Stefan Nilsson, också känd som Trendstefan, är konstant på resande fot för att spana på inredning, design och företeelser. Frekvent återkommande i media så pekar han ut beteenden som skogsbada, plantfluencers och hur synen på miljö och hållbarhet förändras. I år tittar han särskilt på den nya lyxen, växternas intåg i designen och 80-talet som inspirerar. @trendstefan
Stefan Nilsson, a.k.a. Trendstefan, is constantly on foot to scout the latest in interiors, design and behaviour. Frequently quoted in media he points out behavious such as forest bathing, plantfluencers and how the perception of sustainability changes of the years. This year he specifically looks at "the new premium", plants and flowers in interiors and how the 80s inspires us. @trendstefan
Om NCS Colour®
Människan kan uppfatta 10 miljoner olika färger. Med NCS – Natural Colour System®©, kan var och en av dessa färger identifieras och få en beskrivning. I över 40 år har vi på NCS Colour® revolutionerat hur man kommunicerar färg och fortsätter att göra så. NCS Colour® erbjuder produkter och tjänster med högsta premiumkvalitet till alla branscher och professionella som arbetar med färg. NCS Colour® grundades i Sverige och har sitt säte i Stockholm. NCS Colour® produkter och tjänster säljs i 80 länder världen runt. Trendanalysen genomförs av Kennet Vrågård, flitig föreläsare och ledare av färgworkshops. För mer information se här. @ncscolour
The human eye can see 10 million colours. With NCS – Natural Colour System®©,each of these can be defined and get a description. For over 40 years NCS Colour ® have revolutionised the way to communicate colours, and we continue to do so. NCS Colour ® offers products and services with premium quality to cross industries and professionals working with colours. NCS Colour ® was founded in Sweden and hold head quarters in Stockholm. NCS Colour ® products and services are sold in 80 countries globally. The seminar is hosted by Kennet Vrågård, diligent speaker and host of colour workshops. @ncscolour