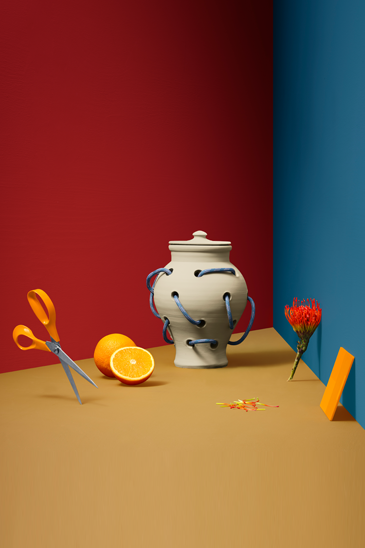 STORA TRENDDAGEN
TRENDER, INREDNING OCH LIFESTYLE – OCH MED ÅRETS FÄRGER
Välkommen till årets största trendaktivitet. För elfte gången genomförs Stora Trenddagen med Trendstefan på scen. Sveriges mesta trendspanare berättar om årets viktigaste trender inom lifestyle, design och beteenden. Vad kommer vi göra till helgen? Hur firar vi att någon bytt jobb? Och hur kommer designen till slut att se ut? I analysen går vi igenom trender för 2023
Stora Trenddagen är en föreläsning på 90 minuter genomförd både fysiskt och digitalt. I priset på 450 kronor (plus moms) ingår en fullständig färgvifta (värde; 125 kronor) för kulörtrenderna 2023 framtagen av NCS Colour.
Stora Trenddagen sker 2 februari.
Färgviftan delas ut på det fysiska eventet. För deltagare av de digitala eventet så skickas materialet ut i förhand. Materialet kommer att skickas till svenska åhörare en vecka innan genomförandet.
TRENDS, INTERIORS AND LIFESTYLE – WITH THE COLOURS OF THE YEAR
Welcome to the largest annual trend event in Sweden. For the eleventh year Stora Trenddagen will be presented as a joint venture between Trendstefan and NCS Colour. This is where you will find out all about lifestyle, design and behaviour. What are we doing the upcoming weekend? How do we celebrate that someone has changed career? And what will the design look like? This is the analysis for the trends 2023.
Stora Trenddagen is a 90-minute seminar presented both physically and digitally. For the price of 450 SEK (approx 45 euro) you get the seminar and a colour fan deck (value: 12,50 euro) for 2023 produced by NCS Colour.
Stora Trenddagen takes place on February 2.
Colour system for 2023 is included. For those booking tickets at the live event, the system will be handed out onsite. For digital attendance, this is sent by mail beforehand. This applies to digital bookings before January 7.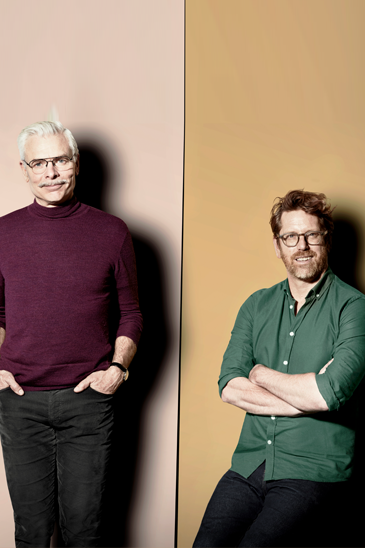 Speakers
TRENDSTEFAN
Stefan Nilsson, också känd som Trendstefan, är konstant på resande fot för att spana på inredning, design och företeelser. Frekvent återkommande i media så pekar han ut kommande beteenden som skogsbada, plantfluencers och barocka tapeter. I år tittar han särskilt på nya affärsmodeller för reparationer, konst som pulshöjare och återkomsten av smileyn. @trendstefan
Stefan Nilsson, aka Trendstefan, is constantly on foot searching for the latest in interior, design and behaviour. Frequently quoted in media, he specifically points out new behaviour such as forst bathing, plantfluencers and baroque wallpaper. This year he specifically looks at new business models for repair, art as engager and the comeback of the smiley. @trendstefan
Om NCS Colour®
Människan kan uppfatta 10 miljoner olika färger. Med NCS – Natural Colour System®©, kan var och en av dessa färger identifieras och få en beskrivning. I över 40 år har vi på NCS Colour® revolutionerat hur man kommunicerar färg och fortsätter att göra så. NCS Colour® erbjuder produkter och tjänster med högsta premiumkvalitet till alla branscher och professionella som arbetar med färg. NCS Colour® grundades i Sverige och har sitt säte i Stockholm. NCS Colour® produkter och tjänster säljs i 80 länder världen runt. Trendanalysen genomförs av Kennet Vrågård, flitig föreläsare och ledare av färgworkshops. För mer information se här. @ncscolour
The human eye can see 10 million colours. With NCS – Natural Colour System®©,each of these can be defined and get a description. For over 40 years NCS Colour ® have revolutionised the way to communicate colours, and we continue to do so. NCS Colour ® offers products and services with premium quality to cross industries and professionals working with colours. NCS Colour ® was founded in Sweden and hold head quarters in Stockholm. NCS Colour ® products and services are sold in 80 countries globally. The seminar is hosted by Kennet Vrågård, diligent speaker and host of colour workshops. @ncscolour